Our Partner - Dürr
Leading in Production Efficiency
The Dürr Group is active on the market with the three main brands Dürr, Schenck, and HOMAG. The long-established brand Dürr has been a byword for continuous innovation since 1896, with a wide range of products in robot, process, and assembly technology for all areas of vehicle production, focusing on painting and final assembly lines.
Dürr also offers painting technology for general industry. In the field of environmental technology, Dürr supplies efficient systems for exhaust air purification, for increasing the efficiency of production processes, and for sound insulation technology for a wide range of industries. Smart automatic and supervisory control systems and an efficient service offering complete the portfolio.
Find and Purchase Our Top-Selling Dürr Parts and Equipment - Shop Sprayfish!
Dürr - Leading In Production Efficiency
Learn more about the products below that have set Dürr apart from the rest. Follow the links to visit Shop Sprayfish to shop for these products!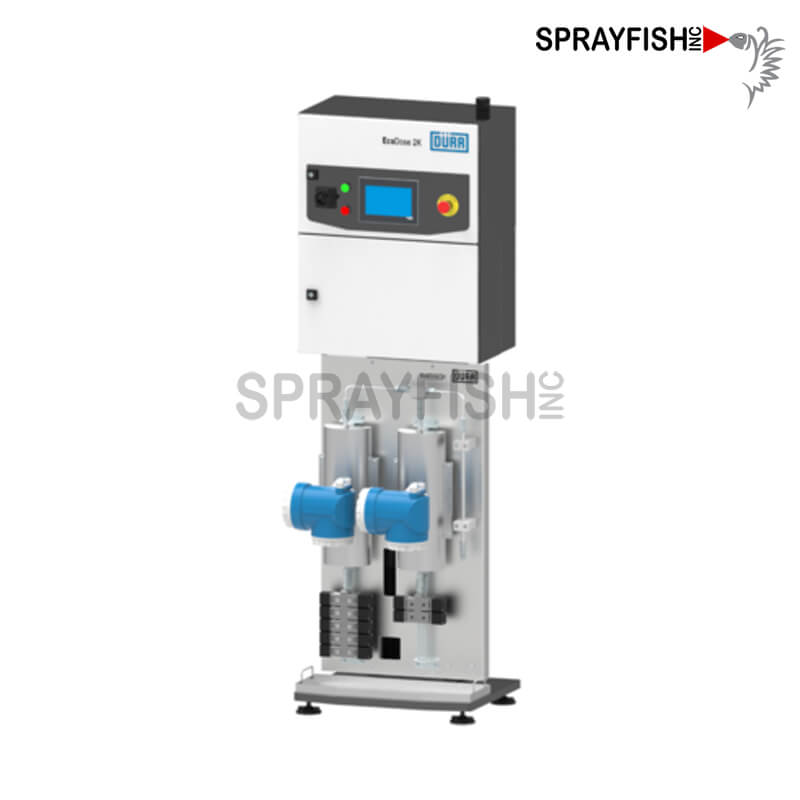 EcoDose 2K/3K
The Dürr EcoDose 2K/3K unit is an electronic dosing system suitable for high and low pressure applications. It can be used in manual and automatic processes. Optimized for quick color changes and easy flushing, it enhances resource utilization and contributes to higher application efficiency. Fluids are measured consistently and precisely, even media with different viscosities. Typical fluids handled are 1K, 2K, or 3K materials, water and solvent-borne paints, varnishes, lacquers, polyurethanes and monolayer paints.
View On Shop Sprayfish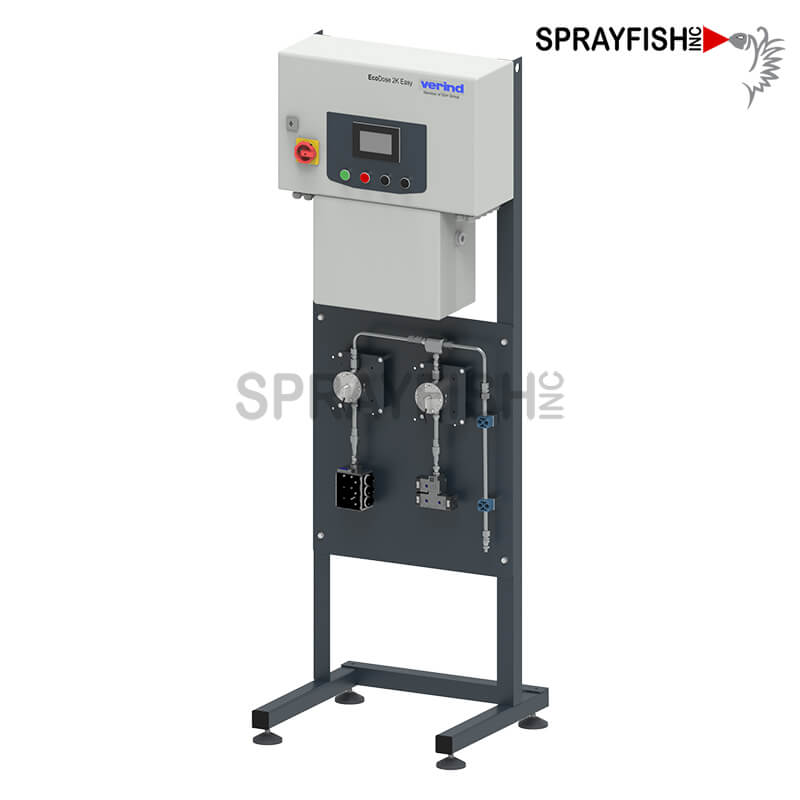 EcoDose 2K Easy
Dürr EcoDose 2K Easy is part of the newest Dürr Plural Component Series that features their high-quality construction and reliability in a more economical package. This package is perfect for manual applications, flatline spray machines, or production that doesn't require complex controls.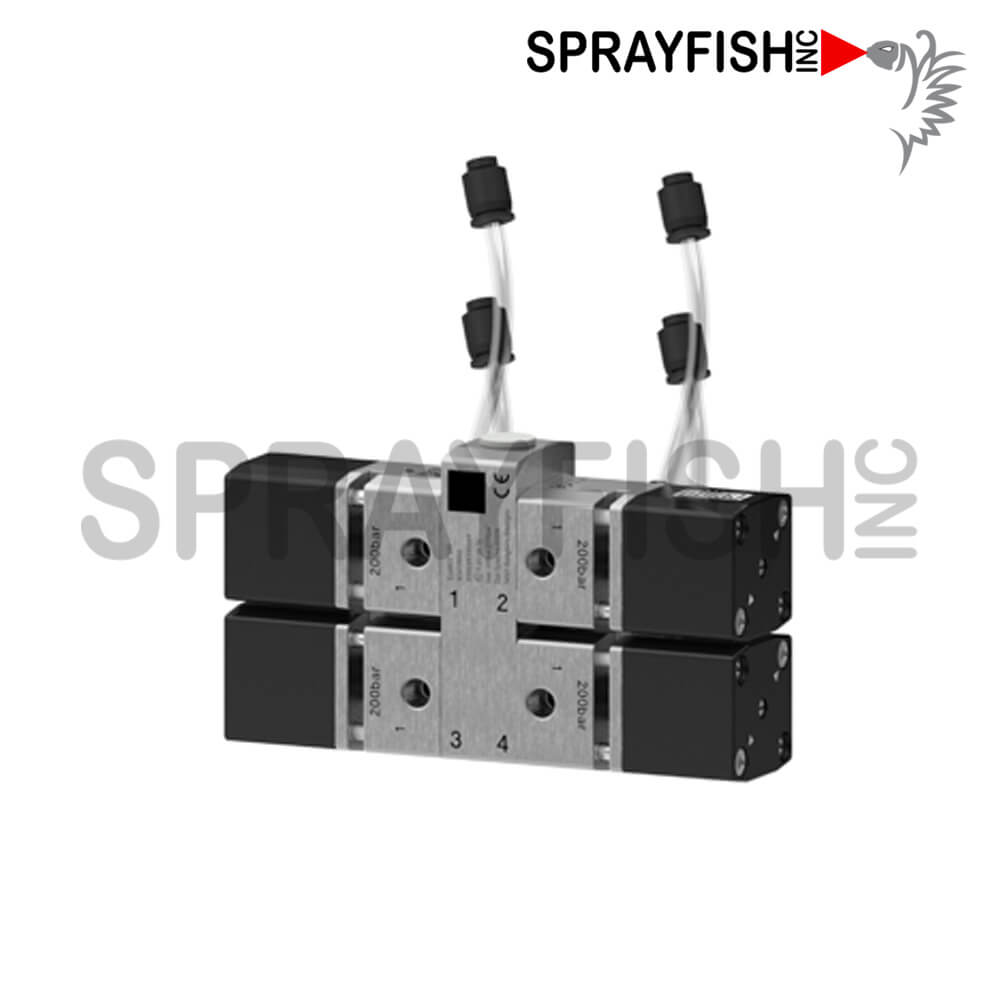 EcoMCC Color Change Valves
The Dürr EcoMCC 200 is a color changer solution for airless or air-assist varnishing with water- and solvent-based paint. Due to its short switching times theEcoMCC 200 is also suitable as a dosing valve in 2K application. Color changing is fast thanks to rapid purging and low dead space. A double seal allows valve faults to be identified quickly, reducing wear and tear.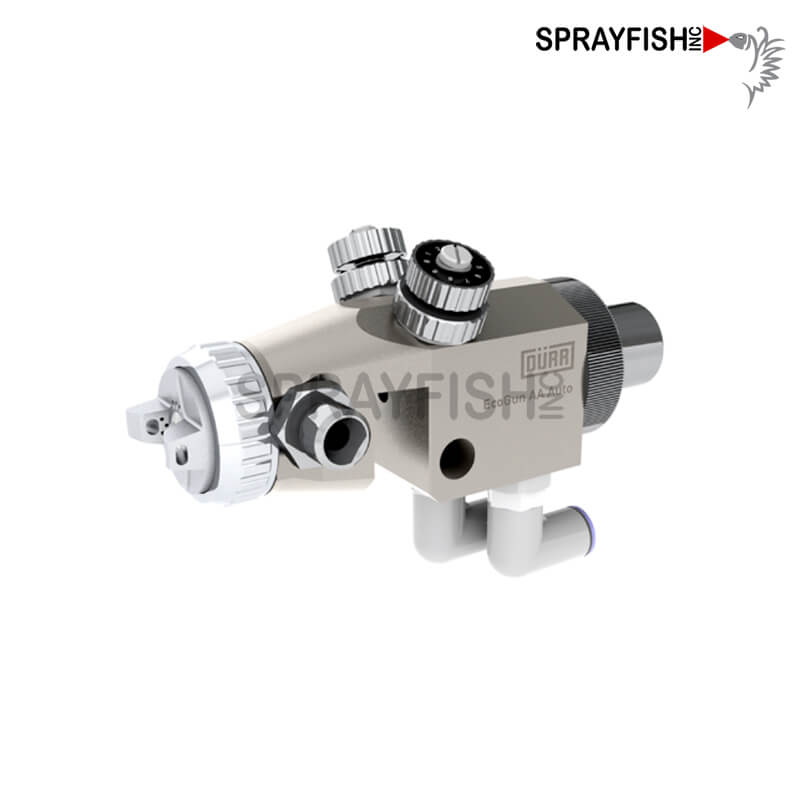 EcoGun Auto AA
The Dürr EcoGun Auto AA Air-Assisted Airless Automatic Spray Gun produces a class A finish for all of your paint finishing needs.  Whether for your flatline spray machine or your robotic paint application.
Buy On Shop Sprayfish
EcoBell 2
The Dürr EcoBell2 Rotary Atomizer Series is a system to paint small and large workpieces in the general industry. Dürr delivers high rotation atomizer with internal or external charging or without high-voltage. The high-tech application of liquid paints operates with a transfer efficiency of up to 95 % and spray pattern regulation from 50 to 600 mm.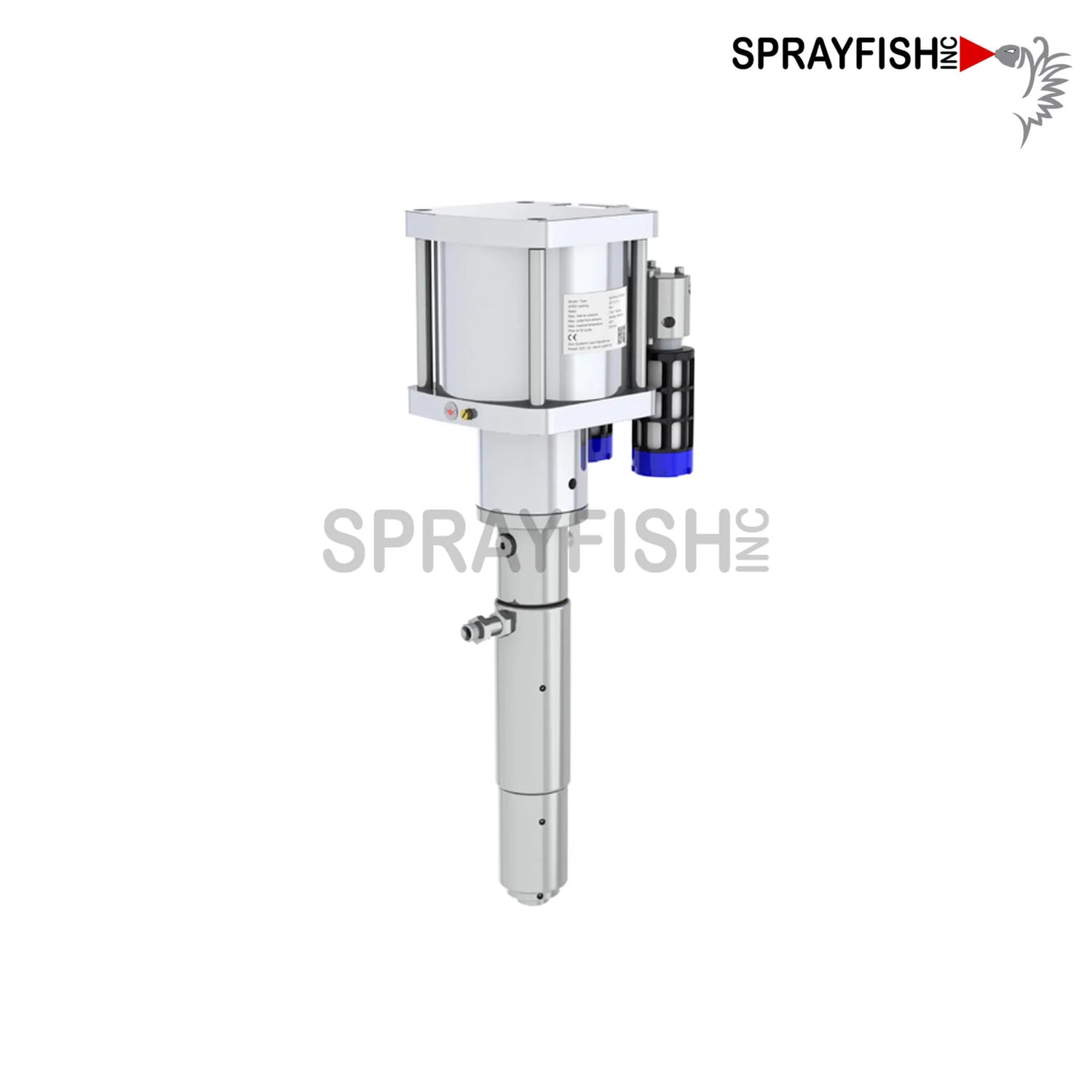 EcoPump VP1
The Dürr EcoDose Air-Assisted Airless Feed Pump is the first series of this pump line. These pumps will no longer be available for purchase, but parts will still be available for purchase.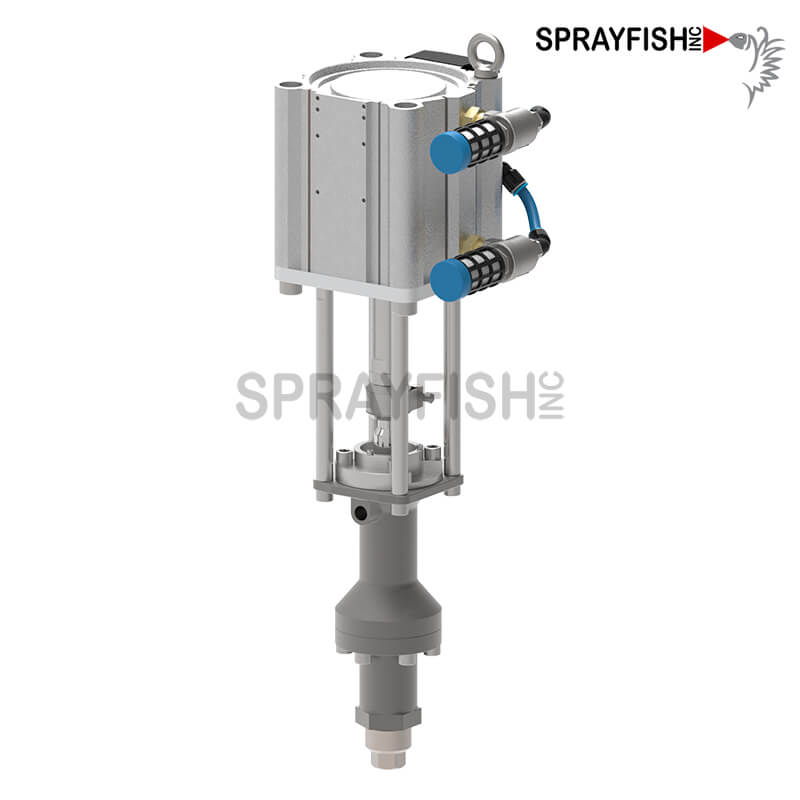 EcoPump VP2
The Dürr EcoPump VP2 is the second generation of vertical piston pumps from Dürr. Minor improvements have been made from the VP1 series such as: acid resistant stainless steel and packing design, a special tool free inlet, lubrication free air valve, a simple extruded air motor, easy to clean fluid passage design, and quick coupling for easy removal of the fluid section from the air motor for maintenance.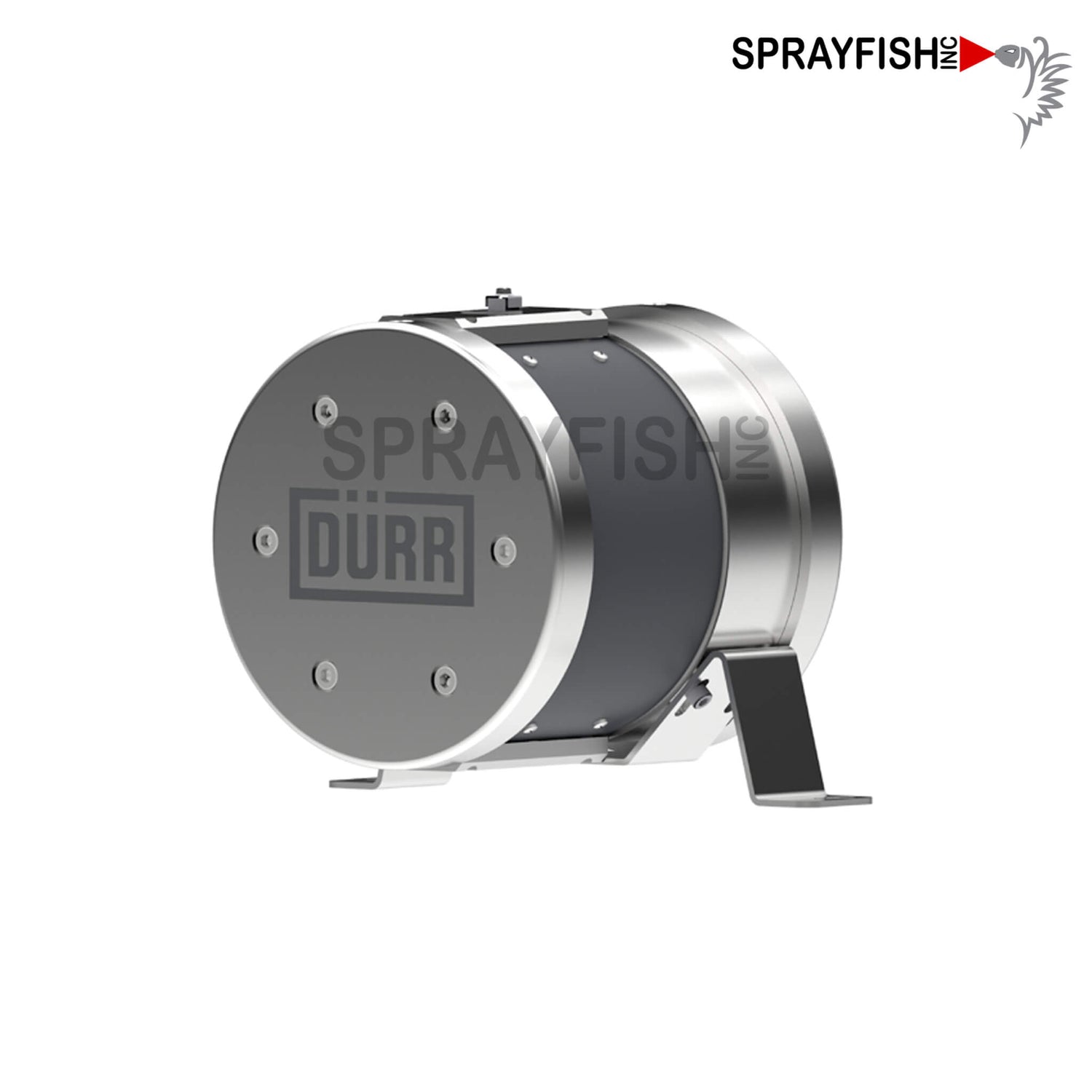 EcoPump AD 3:1 DD Pump
The Dürr EcoPump AD 3:1 Double Diaphragm Pump is made for fluid circulation and higher-pressure demands versus a 1:1 series of pumps. This is a stainless steel construction for both solvent or water-based coatings.
Buy On Shop Sprayfish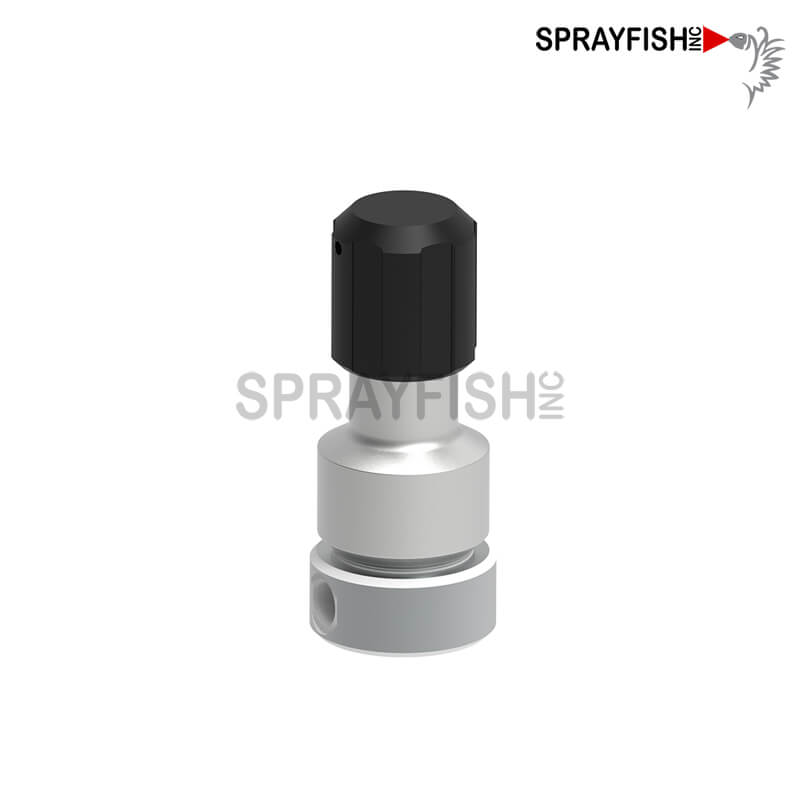 EcoFlow Manual Regulators
The Dürr EcoFlow Manual Fluid Pressure Regulators are designed for the EcoDose, EcoPump, or any other application requiring fluid pressure controls. These units have an easy to turn knob even when under pressure to help you dial in the pressures you need for your production.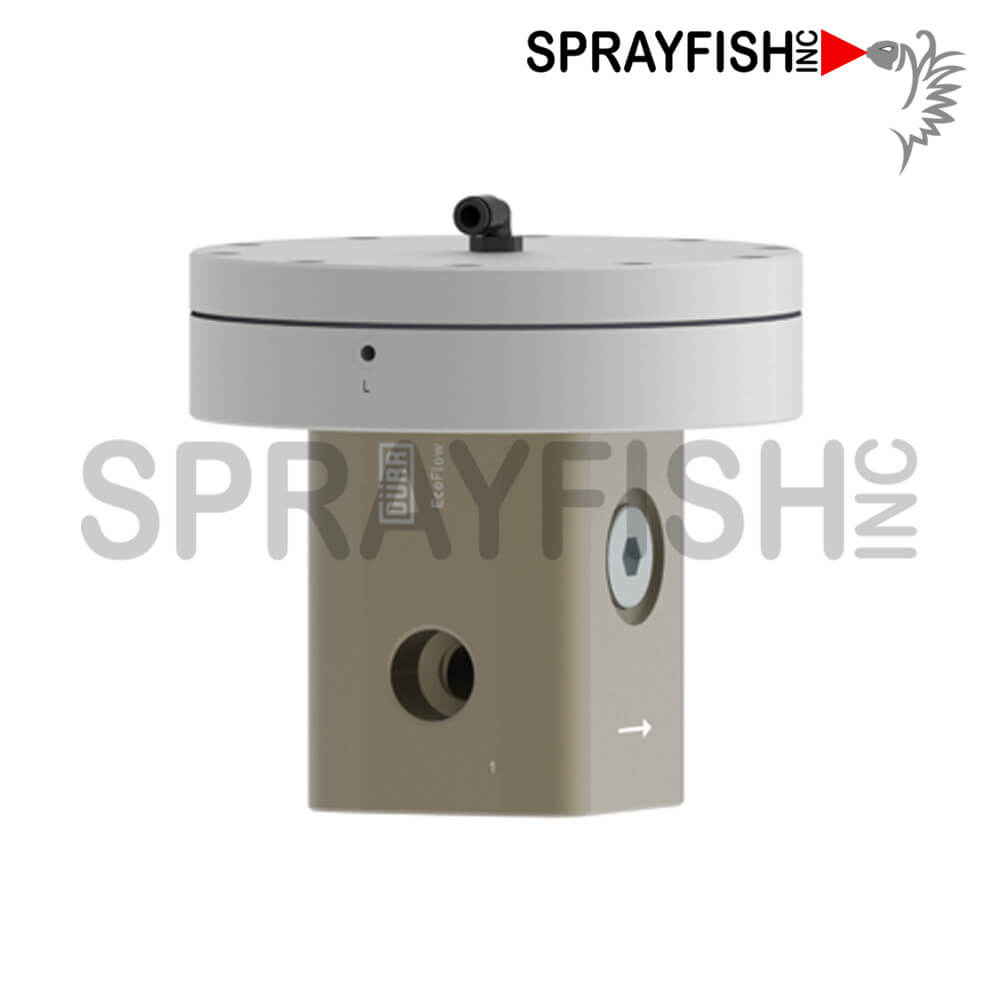 EcoFlow Pneumatic Regulators
The Dürr EcoFlow HPF Pneumatic Fluid Pressure Regulators are designed to work with the EcoDose 2K/3K systems to give you control over your fluid pressures either manually or automatically through the PLC.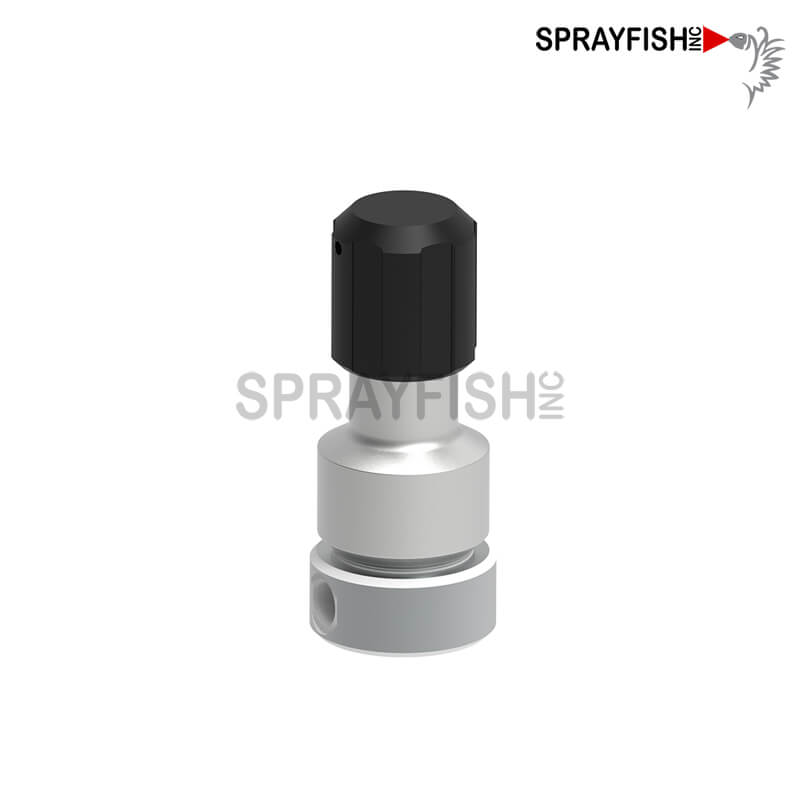 EcoFlow Manual BP Regulators
The Dürr EcoFlow Manual Back-Pressure Fluid Regulators are designed for the EcoDose, EcoPump, or any other application requiring back-pressure fluid controls in a recirculation system. Some coatings require constant movement through the system to not allow the pigments to fall out of suspension. This regulator helps to control your pressures during this process and controls the speed of flow.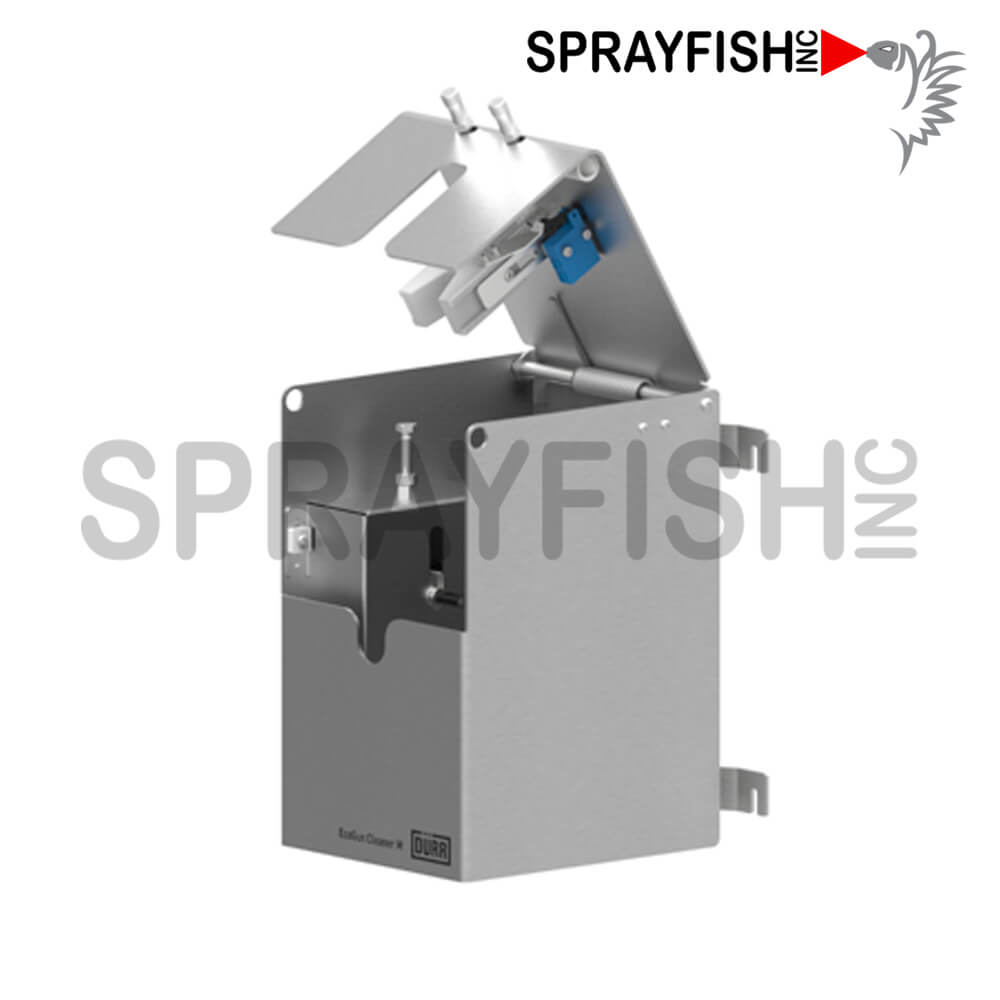 EcoGun Cleaner
The Dürr EcoGun Cleaner is a series of Gun Flush Boxes designed for manual guns, automatic guns, rotary atomizers, and paint jet. In manual applications, this can be connected to your EcoDose to allow for automated flushing and loading of your system.
Have Questions on Dürr Products?