Sprayfish Non-OEM Replacement Parts for the KREMLIN® ATX Air-Assisted Airless Automatic Spray Gun
Are you looking for high-quality replacement parts for your KREMLIN® ATX Automatic Air-Assisted Airless Spray Gun?  You've come to the right place!  We believe once you've tried our parts and tips, you won't want to use anything else moving forward!
We have over 20 years combined experience working with these manual air-assisted airless spray guns.  Please give us the opportunity to review your maintenance, troubleshooting, or operational questions and show you our level of expertise.  We are very passionate about educating our customers on their equipment and parts needs!
Our non-OEM Parts are not manufactured by the OEM. These replacement parts help our customers drastically reduce their cost of ownership with their equipment while maintaining high-quality materials and construction. Let us help you save money today!​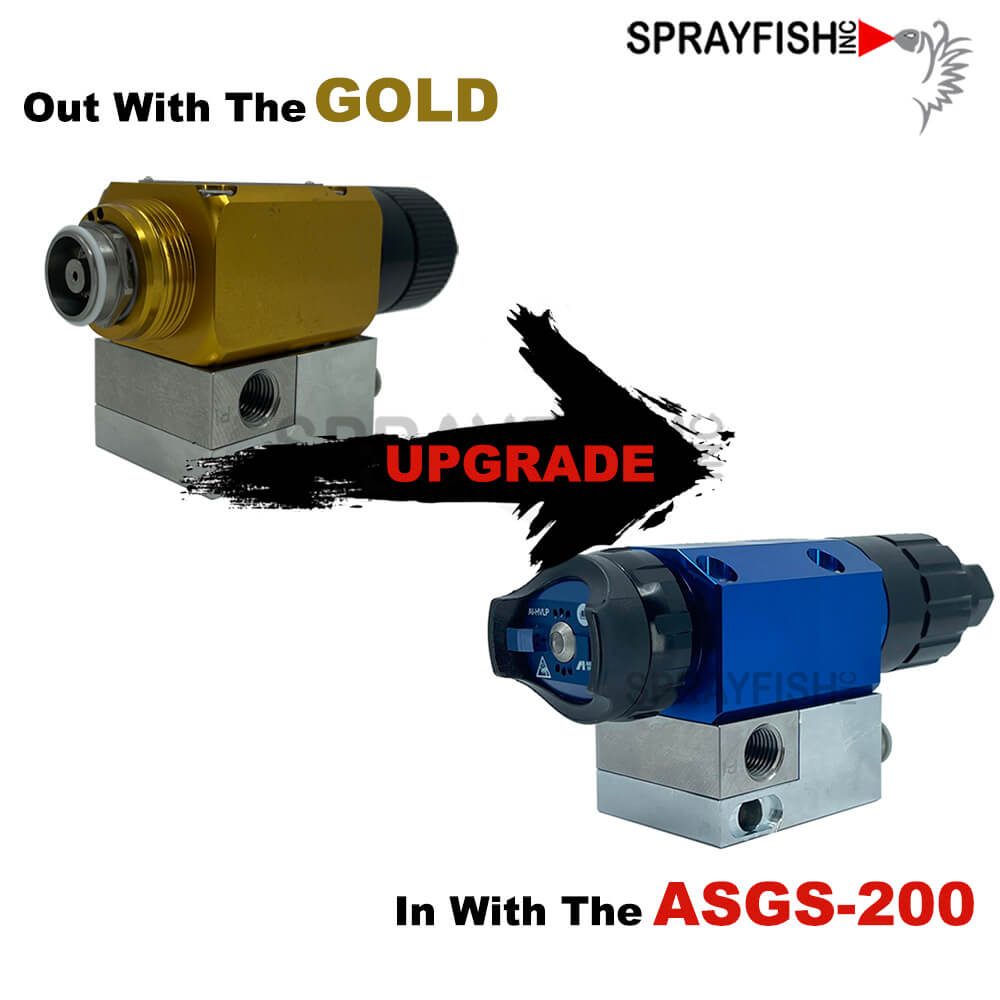 Gun Trade-In Program
Looking to replacement your old Kremlin® ATX automatic spray guns? Coming Soon you can Trade-In your Kremlin® ATX Gun to get $200.00 off of your new Iwata ASGS-200 Air-Assisted Airless Automatic Spray Gun. The ASGS-200 uses the same Kremlin® tips, so you don't have to worry about starting fresh on your tip collection!
Visit ATX Page - Shop Sprayfish
Find and Purchase Our Top-Selling Non-OEM Parts for Kremlin® ATX on our Online Store - Shop Sprayfish!
Find Our List of Sprayfish Non-OEM Parts for KREMLIN® ATX Guns on Shop Sprayfish
Sprayfish Non-OEM Top Sellers - Buy Now On Shop Sprayfish
Sprayfish's Non-OEM Parts for KREMLIN® Brand Equipment Disclaimer
Sprayfish's Non-OEM Aftermarket Parts are not manufactured or warranted by EXEL Industries SA, Sames Kremlin SA, Sames Kremlin Inc. Nor is Sprayfish, Inc. affiliated with, endorsed by, sponsored by, or authorized as a distributor by these companies, KREMLIN® and XCITE® are registered trademarks of Sames Kremlin SA and EXEL Industries SA, respectively. Sames Kremlin SA claims rights in the marks ATX and AVX. 
Have Questions on Our Non-OEM Parts?