Our Partner - Spray Tech
Spray-Tech/Junair is a leading paint booth manufacturer. They produce high-performance automotive, truck, large equipment, open-faced, & aircraft paint booth finishing systems in Rialto California. They also produce high-quality paint mix rooms, clean environmental rooms, dust & powder collection booths, and industry-leading accessories.  As a leading manufacturer of industrial finishing systems, they comply with all OSHA and NFPA standards.
Find and Purchase Our Top-Selling Spray Tech Parts and Equipment - Shop Sprayfish!
Spray Tech Junair is a Leading Paint Booth Manufacturer
Learn more about the products below that have set Spray Tech Junair apart from the rest. Spray Tech is America's premier finishing company.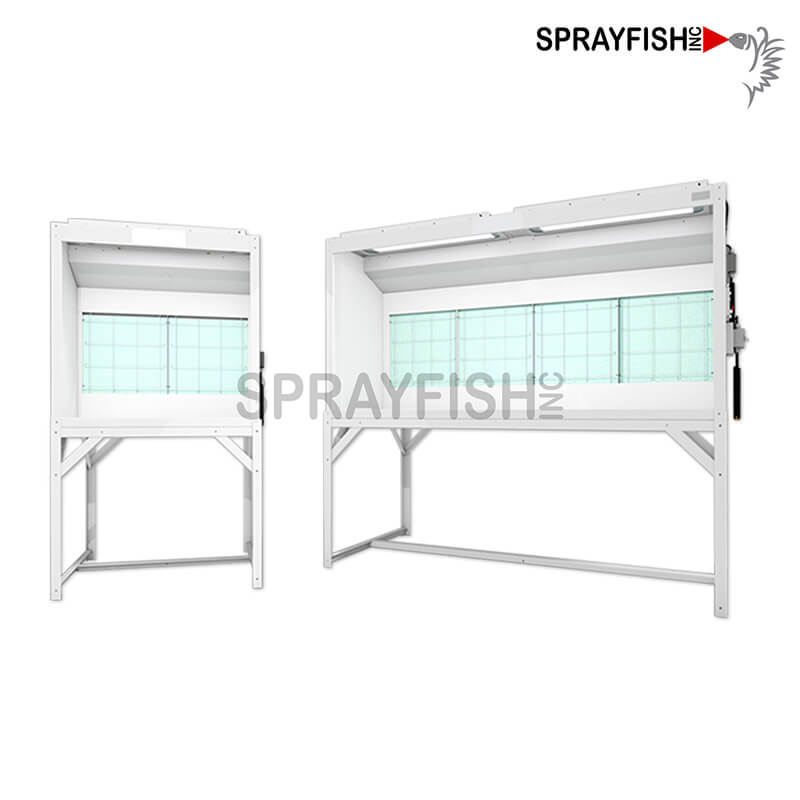 Table Top Booths
The Spray Tech Bench Booths are built to the same exacting standards as all other Spray Tech booths, the small paint booth was conceived more than a decade ago as the perfect solution for all sorts of jobs.
View On Shop Sprayfish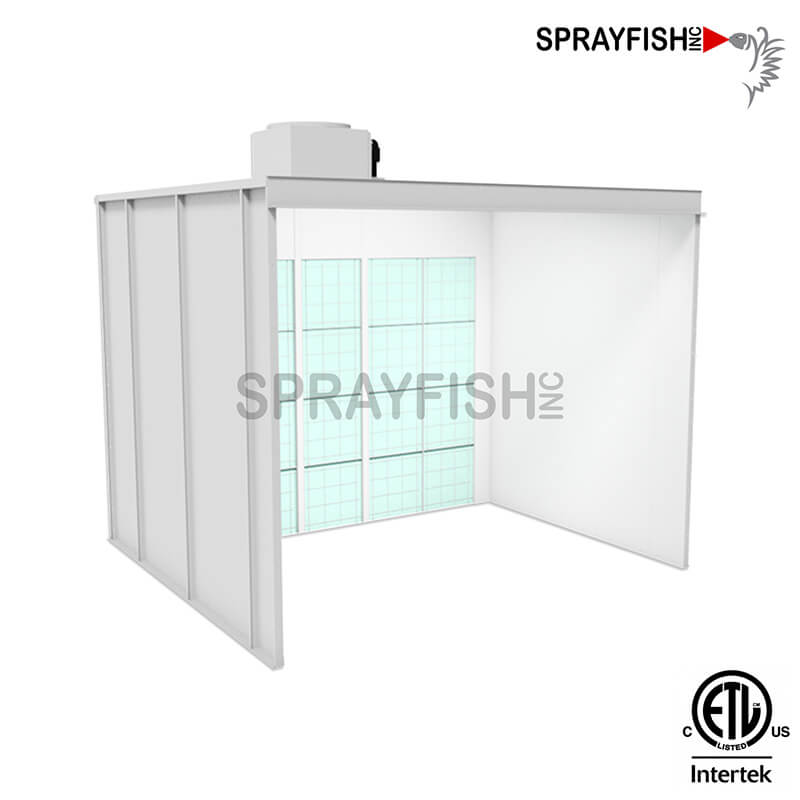 Open-Faced Paint Booths
The Spray Tech Open-Faced Booths are designed for exhausting dust, harmful vapors, and paint fumes. Whatever your finishing application, we specialize in designing and manufacturing custom built solutions as per your specific needs.
View On Shop Sprayfish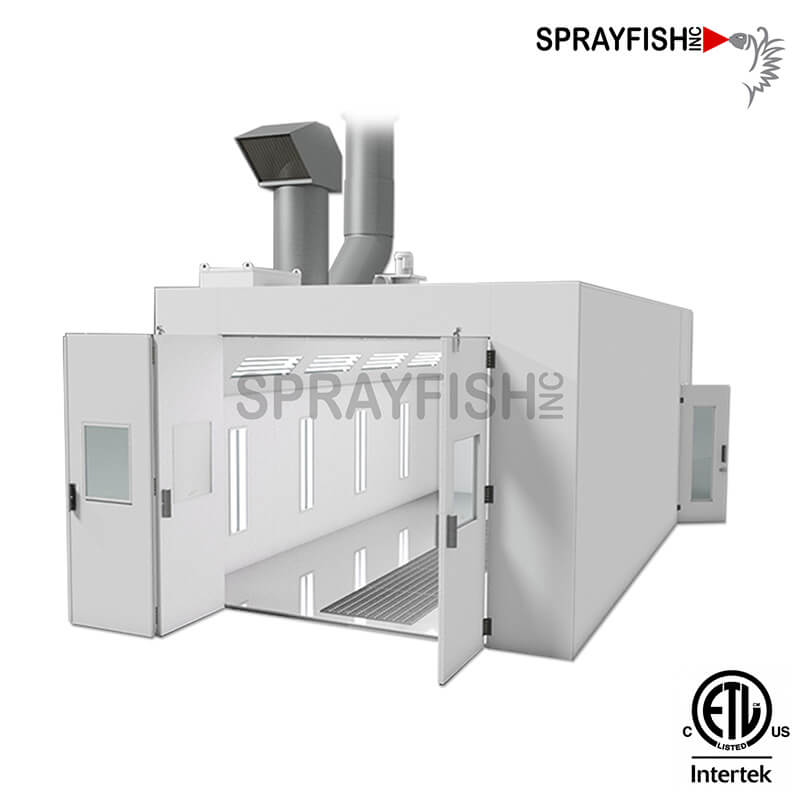 Automotive Paint Booths
The Spray Tech Automotive Series Spray Booths contain all of the highly regarded features our customers have come to expect, in an affordable ETL listed spray booth package that includes Air Make-Up, Advanced Pressure Control, Ducting Kits and everything you need to get up and running.
View On Shop Sprayfish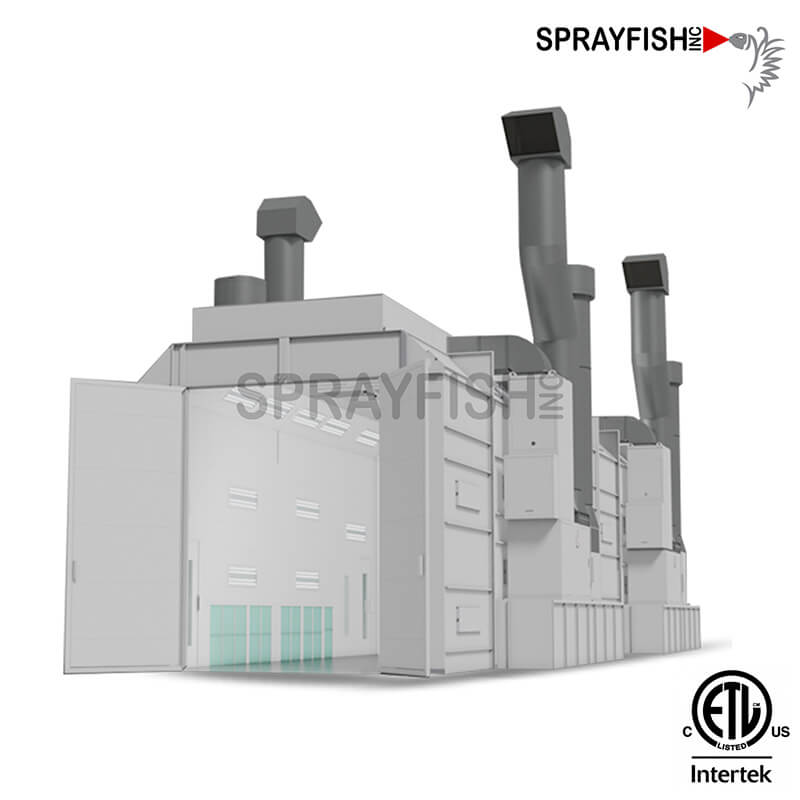 Truck Paint Booths
The Spray Tech Truck Booths are state-of-the-art truck paint booth enclosures that mark a cutting edge modern design. It will ensure a superior fit and finish, and rapid installation of your booth. We make sure that our truck paint booths are manufactured to reduce maximum energy costs using best engineering practices.
View On Shop Sprayfish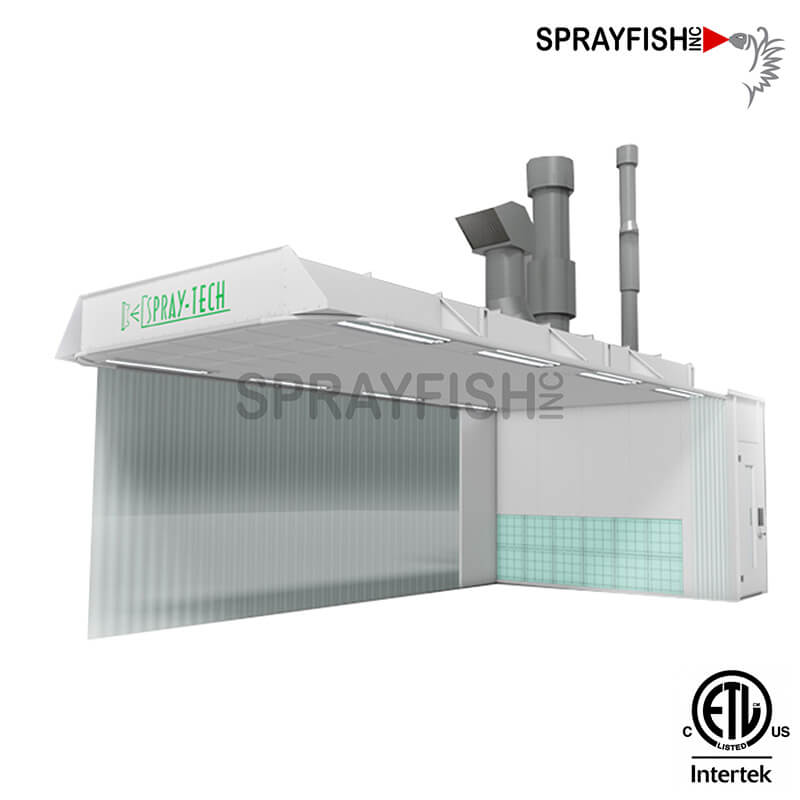 Prep-Station Booths
The Spray Tech Prep-Station Booths are specially designed for an easy in, easy out, contaminant-free environment for preparation and priming.  The start of a great finish is in a clean, well-lit environment that is also safe for workers to perform their tasks with ease to achieve the best possible results.
View On Shop Sprayfish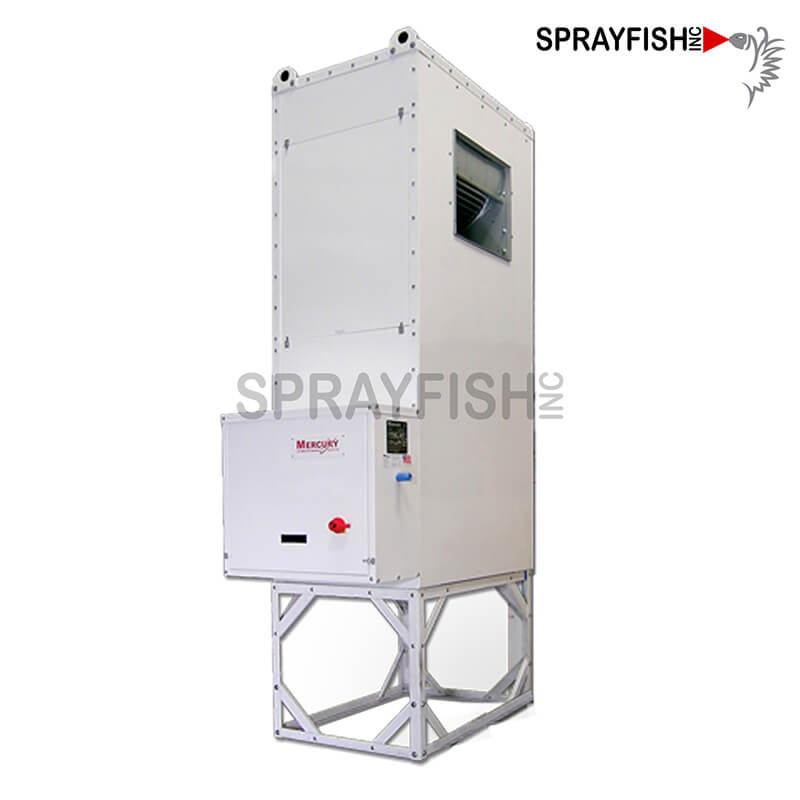 Mercury Heated AMU Systems
The Spray Tech Air Make-Up Direct-Fired Heater Units replenishes contaminated air that is exhausted from a spray booth or other building processes with clean, heated outdoor air maintaining a stable temperature inside the building. These units can also be configured for vertical or horizontal installations.
View On Shop Sprayfish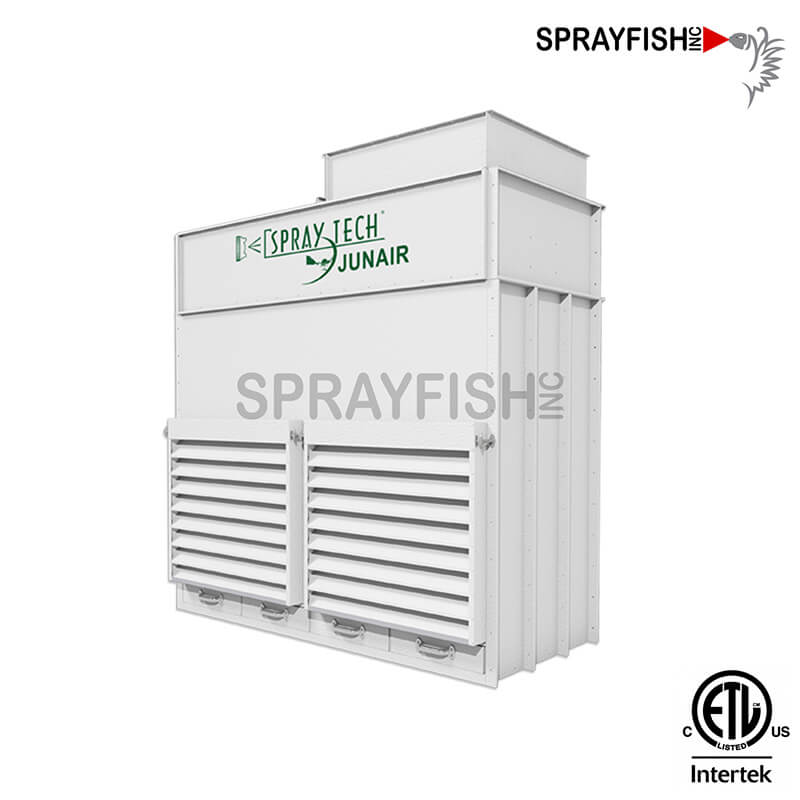 Dust or Powder Collection
The Spray Tech Dust Collection system units are designed to increase the quality of the air and reclaim the coating material used in industrial and commercial finishing processes. Our cylindrical cartridges are used to trap powder or dust particles and through the operation of a reverse pulse of air allows the excess contaminates to be discharged into a collection tray.
View On Shop Sprayfish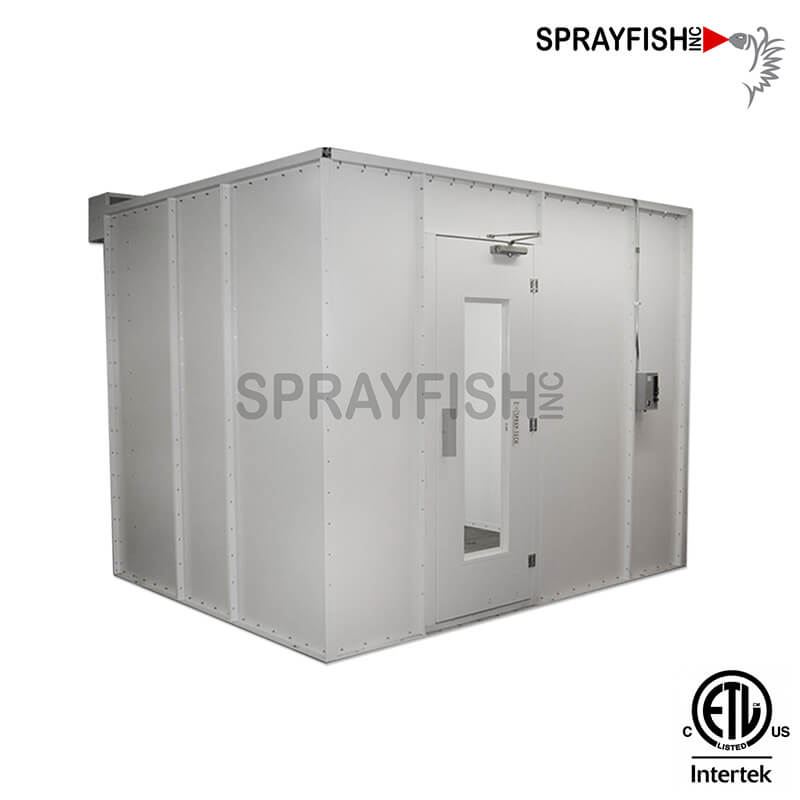 Paint Mixing Room
The Spray Tech Paint Mixing Rooms provide a clean ventilated work area for mixing and storing paint. Our advanced paint mixing rooms are designed and manufactured by Spray-Tech/Junair are well illuminated with our industry-leading 5th generation LED lights. 
View On Shop Sprayfish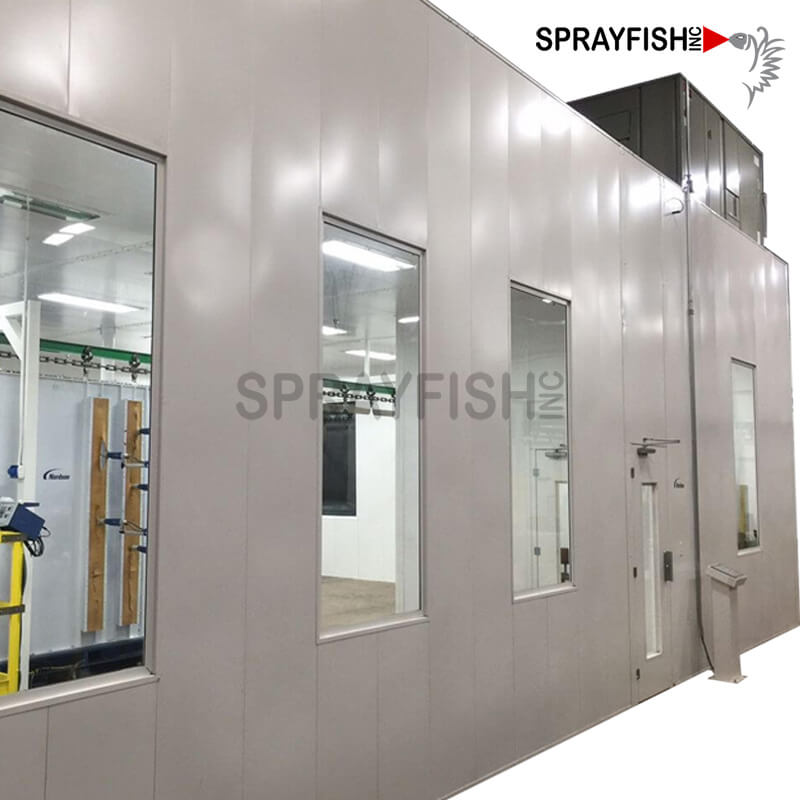 Environmental Enclosures
Whenever the Spray Tech Clean Room substructure or multiple room structure is needed, a cleanroom or an environmental enclosure will excel at providing an extremely attractive, sturdy, and clean environment for housing your paint booths, powder booths, and application equipment.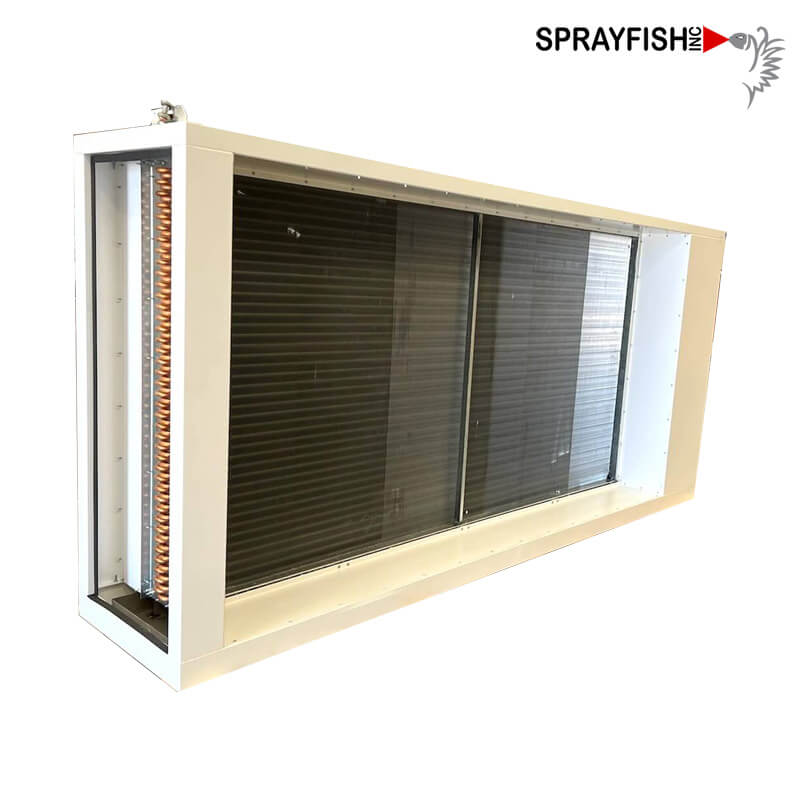 DX Coil & Evaporative Cooling
The Spray Tech DX & Evaporative Cooling is a refrigeration system that brings cool conditioned air to your process.  This is especially advantageous to automated painting systems so that the paint mixture does not have to change.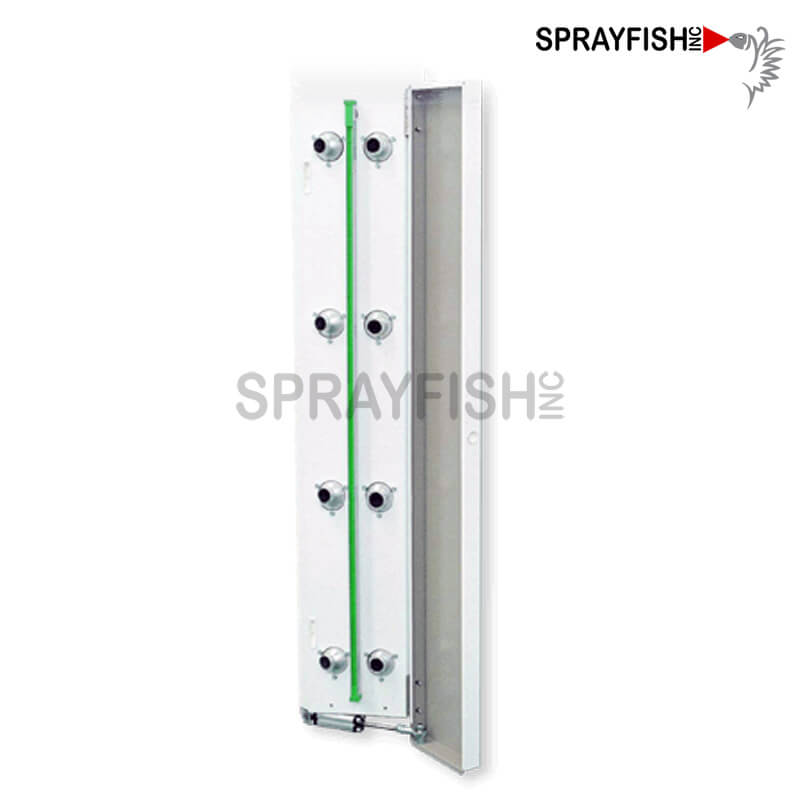 Quality Air Drying Systems
The Spray Tech QADs™ - 'Quality Air Drying Systems' is a patented Auxiliary Air Movement System. Heated air from QADs™ envelops the entire work space, ensuring that the recommended cure temperature is achieved quickly. On most spray booth ovens, QADs™ will easily achieve temperature of 60° C/140° F within a 10-minute period.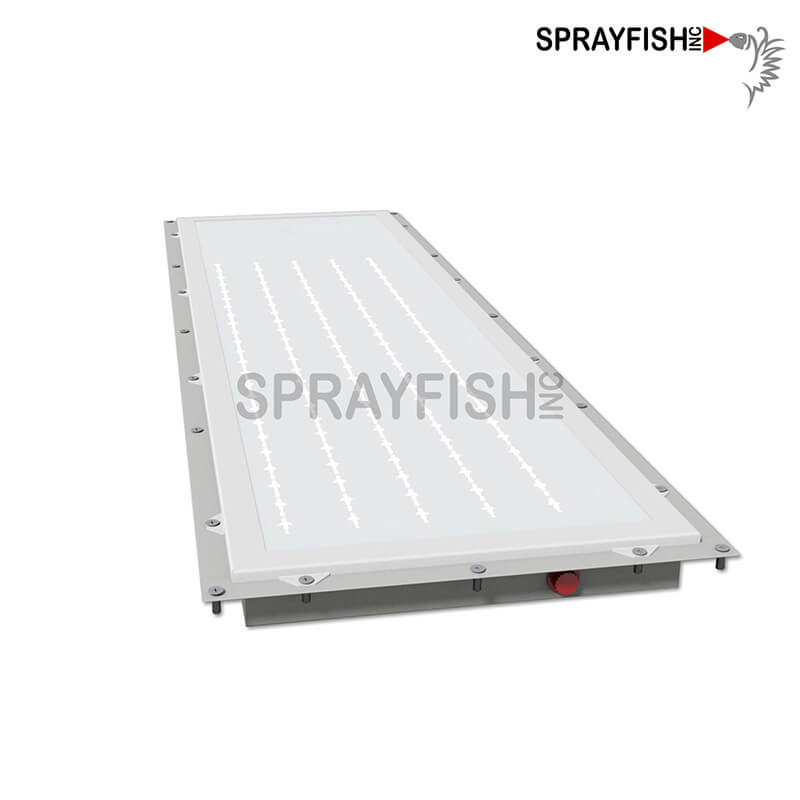 LED Paint Booth Lighting
The Spray Tech LED paint booth lighting products are extremely energy efficient. We have a complete collection of industrial lighting applications. These lights are Class 1, Division 2 Inside Access Fixtures. Spray-Tech/Junair produces world-class industrial light fixtures for use in any finishing environment.
View On Shop Sprayfish
Have Questions on Spray Tech Products?